Awana
AWANA is an acronym derived from (2 Timothy 2:15) that means: "Approved Workman Are Not Ashamed."
At Forest Baptist Church, Awana Clubs is our end of the week child and youth discipleship program. It is our mission to raise our children and youth to know, love and serve Christ.
Registration is NOW OPEN for the 2018/2019 Awana Year.
Click to download the Info letter & Registration Form
Who Can Join?
All children aged 3 through Grade 8 as of September 2018.
When
Friday nights from 6:25-8:00PM, September 7, 2018 to April 26, 2019
- No Awana Clubs on Dec 21, Dec 28 Jan 4, Mar 15, Apr 19
Check out the FBC AWANA Theme Night and Special Events Calendar!

Where
Forest Baptist Church
19 Prince St, Forest ON, N0N 1J0
Costs
$30 Dues plus $15 ($10 uniform & $5 book as needed)
- Sponsors available upon request
- Families with more than 3 children enrolled, the 4th and subsequent children are exempt from Club dues.
- $3 for the annual AWANA Grand Prix Car kit. (Includes Sparks, T&T, Trek and all interested parents. $$ to be collected closer to race day)
Clubs
The following 4 Awana Clubs are offered at Forest Baptist Church

Cubbies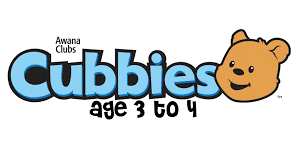 (3 & 4-year old's)
Cubbies celebrates the spiritual potential of preschoolers by helping them develop respect for God, His Son and His Word.

Sparks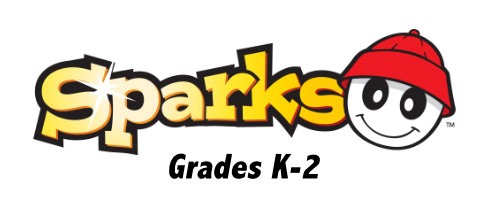 (Kindergarten through Grade 2)
Sparks ignites the curiosity of early elementary-age kids to learn about the people and events of the Bible, building a foundation of wisdom for knowing Christ.

T&T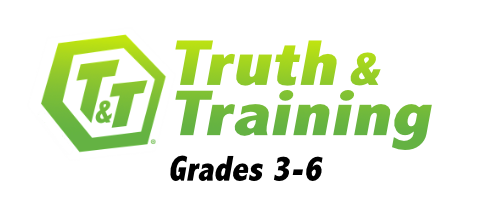 (Grade 3 through Grade 6)
T&T (Truth & Training) leads middlers and preteens on a journey to know God and His Word and to train them to grow in the Grace of Christ and follow Him in their daily lives.

Trek



(Grade 7 and 8)
Trek takes a dive deep into the Scriptures so that they can learn to own their faith and examine their beliefs.
For more details about each club please visit the awanacanada.ca
Typical Night
Awana Clubs are divided into 3 segments of 30 minutes that revolve around games, activities, scripture memorization and Christ centered devotions. These segments include:
1- Games: Clubbers participate in fun and exciting team building games.
2- Handbook: Clubbers rehearse, memorize and study scripture in smaller groups.
3- Large Group: Clubbers sing and are taught the truths of God's word from the Bible.
Cancellations
In case of cancellation, the church office will post a note on the Forest Baptist Church AWANA Facebook Page, so please check the Facebook Group, especially in cases of inclement weather. Decisions to cancel will be made by 4pm and a notice will be made shortly thereafter.

Facebook
Follow us on Facebook – Forest Baptist Awana, to keep up to date on all events and pertinent club information.
If you have any questions, please don't hesitate to contact us.
See you at the Awana Clubs!
Contacts
Forest Baptist Church
519-786-3480
[email protected]
Sam Guerette - Awana Commander
519-381-7170 (Call or Text)
[email protected]