Saturday, December 7, 2019
6:00 - 9:00 pm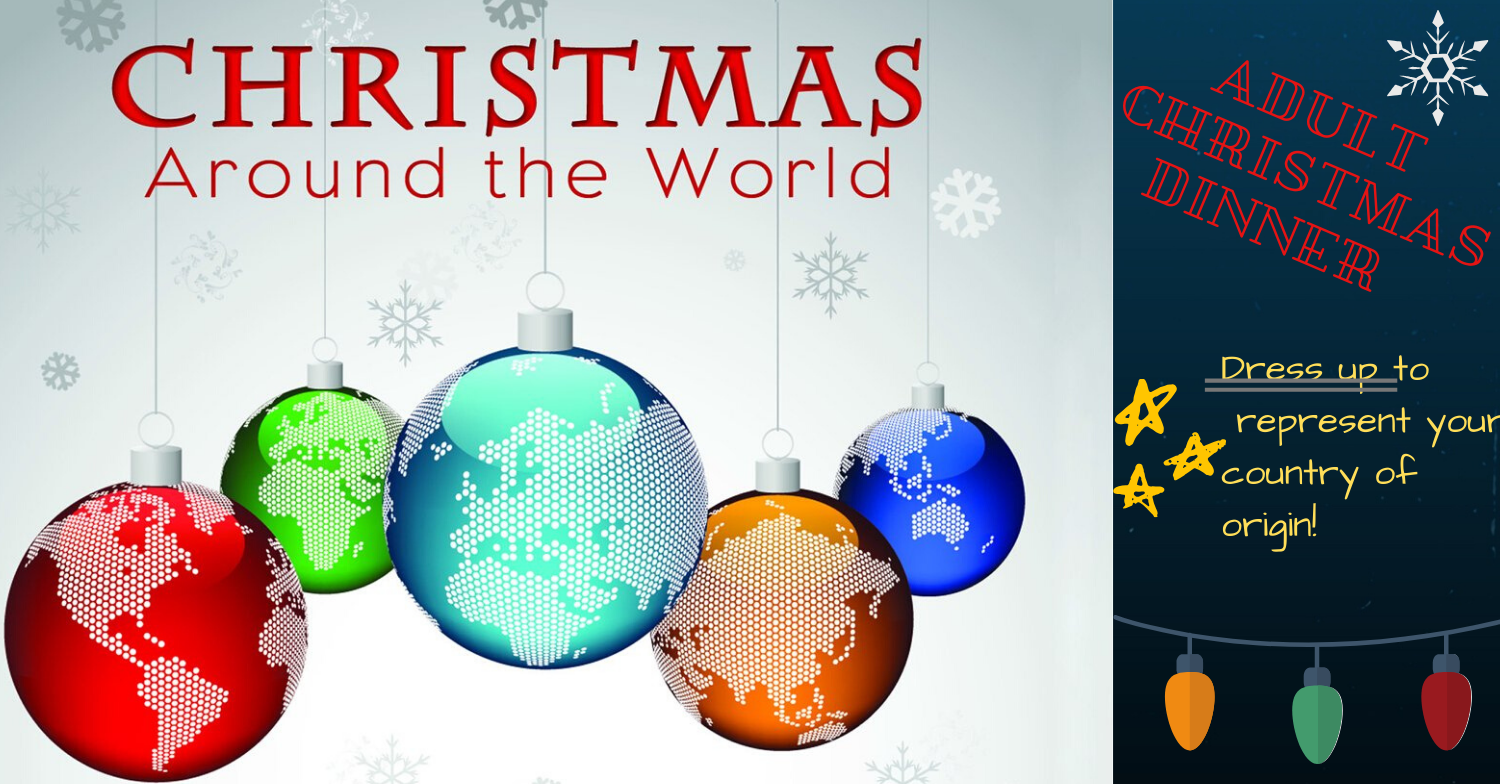 This year's adult Christmas dinner theme is "an international Christmas"! There are many plans in place to ensure a great night for everyone. Come dressed as someone from your country of origin and enjoy a night of fun and fellowship with old or new friends. This year we are catering the dinner so please donate $20/person to cover the food and anything above that will be a donation to John Knox Christian School (the caterers).
We look forward to a great evening together and hope you can join us!
For more info please contact Salome Strickler