PBT James and Jenneka Lundeen December Newsletter
PBT James and Jenneka Lundeen December Newsletter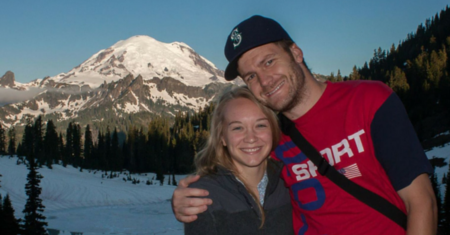 In the last few weeks, we have realized Christmas was drawing closer and that it was about time for us to send out a Christmas greeting and year-end "thank you!" However, as those weeks were rather difficult ones, I (Jenneka) kept feeling like "I'm not in the Christmas spirit enough! I need to be jolly and upbeat to write a Christmas update." Then I remembered that Christmas is not about being happy, or having the warm, peaceful feelings the movies and songs tell us are essential to the holiday spirit (although it's nice to experience them). Christmas is about expectation of Immanuel.

In my devotions leading up to the Christmas season, I've been taken through various Old and New Testament passages about our hope in the coming Lord, both in his first coming as a human, and also in his second coming. I recently read Hebrews 10:35-38:

So do not throw away this confident trust in the Lord. Remember the great reward it brings you! Patient endurance is what you need now, so that you will continue to do God's will. Then you will receive all that he has promised. "For in just a little while, the Coming One will come and not delay. And my righteous ones will live by faith, but I will take no pleasure in anyone who turns away."

This passage pointed back to Habakkuk 2:3-4 - "This vision is for a future time. It describes the end, and it will be fulfilled. If it seems slow in coming, wait patiently, for it will surely take place. It will not be delayed." These passages remind us of the hope those in Jesus' time had in the coming Messiah, and that he is still the "Coming One" we hope in. Hope that encourages you as you might have difficulties to deal with during this season of "cheer".
And there's no place James and I would rather be than trying to bring that message to a Bibleless people group - the Nyamwezi of East Africa. We are feeling very thankful for all of you – our friends, family, and supporters! Thank you for joining with us this year as we embarked on support-raising for our ministry. Your encouragement and generosity meant so much. We are excited to share that we think we are climbing close to about 50% of our goal in monthly support for getting to Tanzania!

We are currently in Minnesota, celebrating Christmas with James' sister and her family. We're really enjoying it! (We have adorable nephews!) Then we head to Ontario for visits with Jenneka's family as well as some support raising.

Prayer requests
Please pray for our support raising, that it will continue to go well, and that God would provide us with connections with people.
Please pray for our living situation after we leave Ontario (February). We need to find a new place to live and need wisdom and guidance about that as our departure date is really dependent on support raising and finding a temporary place can be tricky.
Our continuing interviews and processing with the GO FUND (organization that will possibly provide the grant to pay off Jenneka's student loan). We should know the outcome in March sometime.
Please pray for James and me, that we would be protected in our marriage and protected from spiritual discouragement.
We love you all! God bless you this Christmas and in the new year!

James and Jenneka Lundeen
Ministry Missions