Baptist Haiti Mission Kyrk and Deborah Baker Newsletter
Baptist Haiti Mission Kyrk and Deborah Baker Newsletter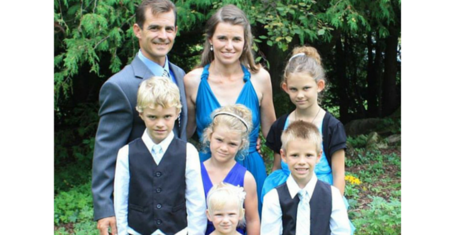 Thank You
It means so much to us to know that many of you faithfully pray for us and the people of Haiti. We don't take that for granted and we know that God is using those prayers.
God has sent rain and crops are growing

Election time has been mostly peaceful so far

God has sent people to help at the perfect time
Rains to continue so that there would be a good harvest

Peace would continue during the next round of elections

God would continue to work in the hearts of the people of Haiti and draw them closer to Him
We are so grateful, that since the end of August we have been receiving rains. The crops are growing and there is beautiful green plant life all around us. We are also praising God that our cisterns are full once again. The 2 of the 3 springs in town are still dry, but we are praying that as we continue to get rain we will see water return to the springs.
Meet Johnny

At the end of September we welcomed Johnny Brutil as our first full time staff member for the Northwest Training Center. Johnny has been a huge help and is very eager to learn various construction skills and help out in any way he can. Johnny has been living at the Fermathe campus of the Baptist Haiti mission for the past 12 years and recently graduated from high school. We are privileged to have him working with us in Atrel.
Sewing Ministry
It continues to be a delight to work with the 5 ladies who faithfully come each week to sew. It has been such a fun, encouraging time to interact with these ladies and also help them to learn sewing skills. We are currently working on sewing dresses and doll dresses. This is our first adventure into making clothing and the ladies are appreciating learning skills to help make clothes for their children. Our next step is hopefully little boy shirts and pants (any willing seamstresses out there what to teach this skill. I have no idea where to start :)


Thanks to some donations we have been able to keep a crew of 6-8 men working all summer and fall. They have almost finished all the concrete work of the quonset hut.
The men are now working on preparing the foundation for a school in Marot, a small community about 3 miles outside of Atrel. This school will be finished by a visiting team in the spring.
Mid October we welcomed Bob and Helen Shaw. They are planning to work with us for the next 6 months. Their skills with gardening, sewing and sewing machine repairs are greatly needed and appreciated.
Over the past 2 weeks as have had Anita and Berend visiting from Holland. They were great help with the construction of a shade house in our yard. In this hot, dry environment we are struggling to grow vegetables. We are hoping that this shade house will help us to grow vegetables and trees.
Presidential elections took place on the last Sunday of October. We saw many people traveling up the mountain to vote, or walking down to Atrel school to vote. It was encouraging to see so many going great distances to vote. It was a very peaceful election day which we are very thankful for. The preliminary results were released

on Thursday

and there were many rumors of possibly trouble, but so far there have only been small pockets of troubles. Again we are so thankful! Continue to pray with us for peace in Haiti. The run off election between the top 2 presidential candidates is scheduled to take place on

Dec. 27

. We are praying that leading up to that time and during those elections that things would remain peaceful.
Ministry Missions