James and Jenneka Lundeen
James and Jenneka Lundeen
Sunday, January 24, 2016

Important: This event has already occurred.

6:00PM - 7:00PM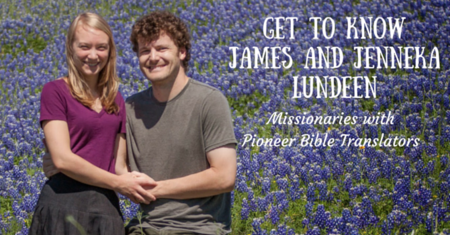 James and Jenneka are in the area! Come out to any of the following events to get to know more of both their lives and their future ministry in East Africa.
- On January 18th at 12pm they will be speaking at our seniors lunch.
- On January 22nd they will be sharing their ministry with our youth group.
- On January 24th at 6pm we will have a pot luck and a time of sharing from James and Jenneka with our church family. Please bring finger foods and sandwhiches to share. Cake and beverages will be provided.
For more information, check out www.lundeenslens.com
Ministry Missions
Return to Events
---