Adult Progressive Dinner
Adult Progressive Dinner
Saturday, June 11, 2016

Important: This event has already occurred.

5:00PM - 9:00PM
People's homes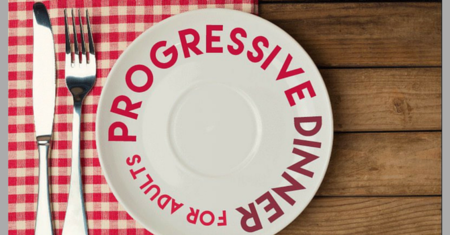 Come on out to a fun night of fellowship with friends around some delicious food! You will not want to miss this event!
Details:
This event will take place on June 11th. You will arrive at your first location (appetizer) at 5:00pm. You will then continue on to your next destinations (salad and main dish) and will meet everyone back at the church for dessert. There will be a sign up sheet in the foyer 3 weeks prior to the event. More specific details will be given once the sign up is complete.
If you have any questions, please contact Diane Rood, Elizabeth Dagg, or Salome Strickler.
*This dinner is for adults (age 18+ are welcome).
Return to Events
---